I'm speaking at a blogger event in Turkey, and you can come!
Istanbul is one of my favourite cities in the world, and last year I was fortunate enough to be invited to the World Tourism Forum, along with some of my other favourite bloggers (Just One Way Ticket, Nomadasaurus, Goats on the Road amongst others). This year, however, something even cooler is happening, I'm speaking at the best digital influencer/blogger conference again in Istanbul and even better, you guys are invited!
It's the biggest and best travel blogger and digital influencer conference around. It's held in Istanbul, Turkey on November 24th and 25th. Basically, it's an event where top travel bloggers and online influencers will be holding panels, workshops and lectures on how to get to that level, how to make your brand popular, how to make money, how to resonate with an audience.
Not only that, there'll be loads of brands, tourism boards, companies who have paid to attend solely for the purpose to meet new bloggers, experienced bloggers, online people to work with moving forward. I'm thinking brand ambassadorships, sponsored trips, flight partners. Should be awesome.
So it's a great networking opportunity, but also a good way to begin (or to continue) taking blogging seriously.
WHY WOULD YOU WANNA GO TO ITS'16?
Because Turkish Airlines are one of the sponsors, Inflow Travel Summit are running subsidised flight tickets to attend the event. I've personally never heard of anything like that before, so where normally events like this cost $500+ for ticket entry alone, somehow these guys are offering FLIGHT tickets, 3 nights at a 5* hotel (at the sexy Swissotel Bosphorus), all meals, transportation, conference tickets and networking for $600 (from Europe and North Asia, including Bangkok!) and $900  (the rest of the world). Amazing price to be honest.
Also, we can expect leading travel industry brands, tourism boards and other organizations looking into working with partner bloggers to be present in speed-dating sessions that will take place on both days of the conference. Awesome.
WHO'S SPEAKING AT ITS'16?
You know those AMAZING photos of the guy holding the girl's hand in every corner of the world, with over 4m Instagram followers? Murad is the guy's name, he's the Keynote. I'm SUPER excited to meet him!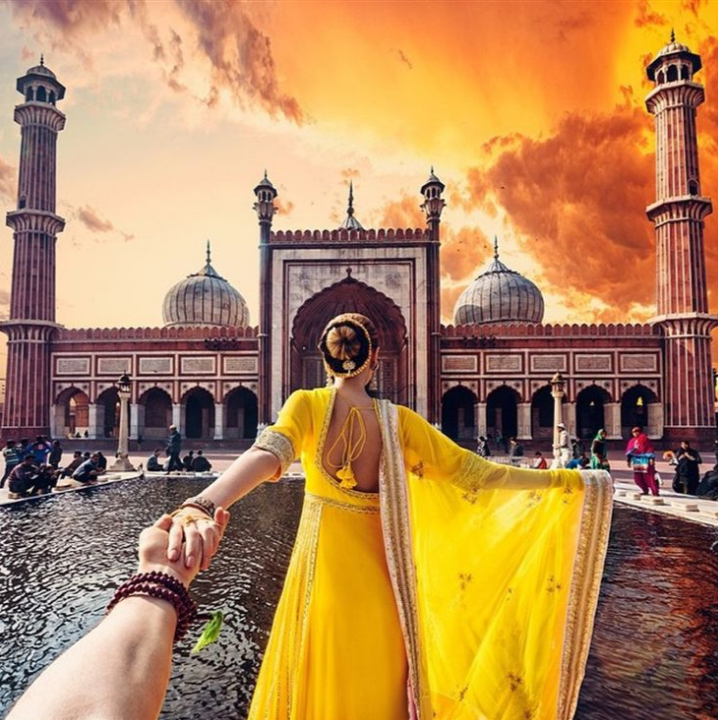 Aside from him, there are loads of the industries leading bloggers. Liz from Young Adventuress, Laurence from Finding the Universe, Dave and Deb from the Planet D, and of course me! 🙂
I don't go to many conferences to be honest, only ones that present genuine value to my life. This is too good an opportunity for me to miss, so I'll be flying to Istanbul for it for sure. Let me know if you guys are keen, hope to see some bloggers there! Happy travels!

So if you're ready to…..
1) Change your life
2) Travel the world
3) Get paid to travel
4) Create a positive influence on others
5) Be free of offices and 'real world' rubbish
Then Sign Up Below and Let's Get Started!
Please check from this link ;
I'm speaking at a blogger event in Turkey, and you can come!
Hey guys and girls, I'm Johnny Ward, a normal Irish guy who just knew that there was more to life than a 40+ hour work week, a bland social calendar and a year spent saving for that one 2 week break in the sun. No thanks. Not for me.
I grew up pretty poor, in a single parent family, on welfare for half my life. Now I work 10-15 hour weeks from my laptop anywhere on the planet, whilst on a full-time journey to travel to every country in the world – and I've made over $1m USD doing it. I'm awful with tech, I don't know how to code, design or programme. But I'm a dreamer, and I wanted a life to be proud of, so I made it happen, now I want to help you do the same thing…